The Zenfone Max Pro (M1) has gone up on the official Asus web store in Spain and costs €250. Units will be available August 13.
This is the model with 6GB of RAM and 64GB storage (ZB602KL). We snooped around other regional Asus web stores, but there's nothing yet. Maybe things will change in a couple of weeks, the phone doesn't show up in searches on the Spanish site either, which suggests that it was added very recently.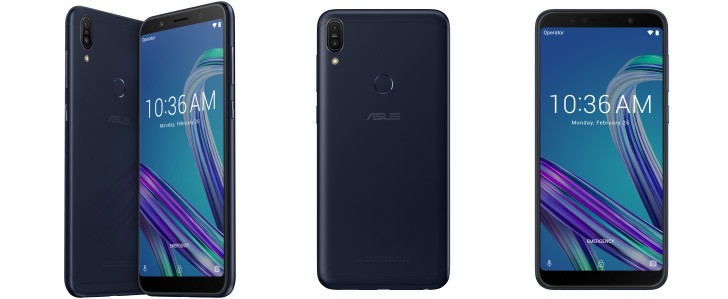 The Zenfone Max Pro (M1) boasts a 5,000mAh battery that powers the efficient Snapdragon 636 chipset. On the software side is a pure Android (8.1 Oreo in this case). Other specs include a 5.99" 1080p+ screen and two dual cameras – check out our hands-on review for more details.
Thanks for sending this in, Viaono!