Earlier today Oppo teased the arrival of the F9 on the Twitter page of its Malaysian division. The phone was expected to have a Pro variant and today the version was confirmed on the official page of the company. The Oppo F9 Pro appeared in its first official image, revealing a triangle-shaped notch and VOOC charging.

The Oppo F9 Pro will have dual cameras on the back in a horizontal layout. The color of the back panel will change from red through pink to violet, but it is yet to be revealed if it will be light-based or the pattern is fixed.
The frontal appearance is also intriguing. The tiny notch was also teased with the Oppo F9 and this image of the Pro gives us a better idea. The side bezels are pictured as practically non-existent, but we would like to see the actual phone to make sure this is not just the press team getting too creative. The bottom has a tiny chin, meaning we will most likely see the fingerprint scanner on the back.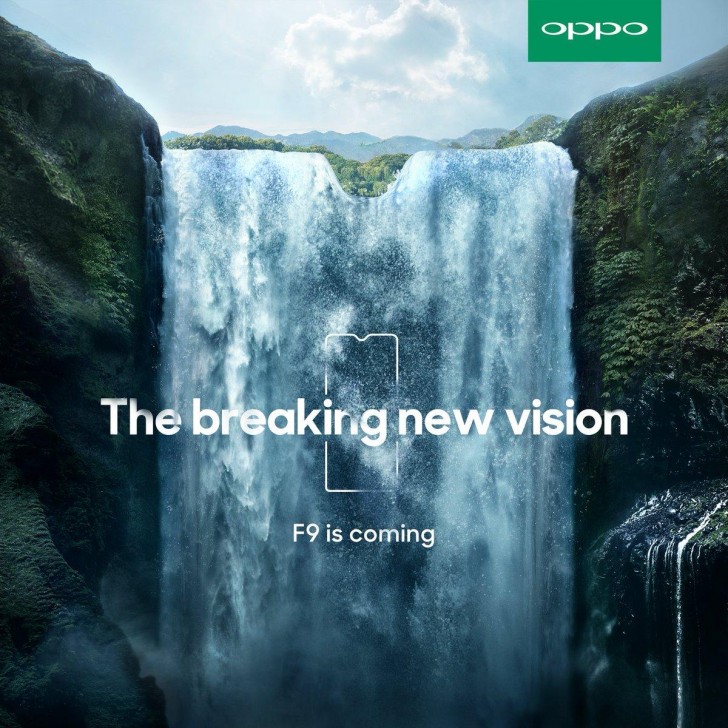 Oppo F9 teaser released earlier today
VOOC is Oppo's super fast proprietary charging solution. It is usually reserved for the upper-midrange R-series and the Find portfolio but it was last seen with an F-branded smartphone back in 2017 when the F3 Plus was made official. It supports a total output of 20W and should fill half the battery in 30 minutes.