A new report from Samsung's home of South Korea confirms the previously outed release date for the upcoming Galaxy Note9: August 24. As you can see from the image below, it's clearly written on a promotional poster made for the device by KT, one of the Korean carriers. Since the date was first leaked by a Polish Samsung employee, and now the same date is said to apply to the Korean market, we're assuming that's when the global launch will happen.
Of course things might still change, but this is probably the best estimation of when the phone will be in stores – until August 9 comes, of course, when the official announcement should shed definitive light on this matter.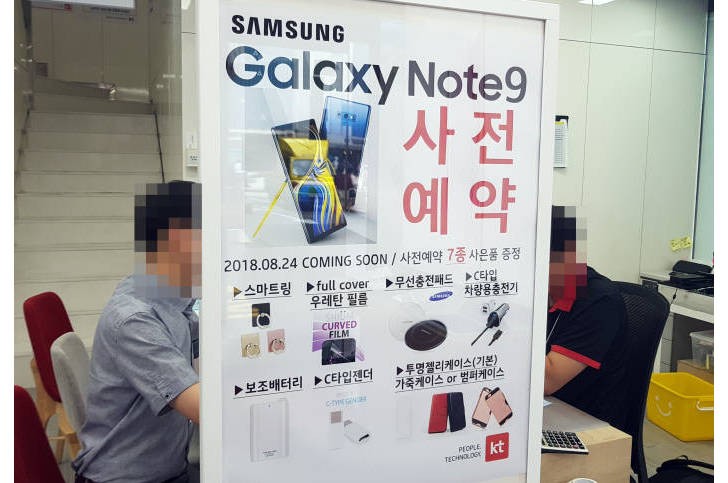 In Korea pre-orders are set to start on August 10. They will come with a selection of freebies, namely one or more of the following: smart ring, curved screen protector, a battery pack, wireless charger, car charger, a USB Type-C converter, or transparent jelly case. It's unclear how many of those you can net with each pre-order, though, but you'll definitely receive at least one. These accessories are offered if you buy your Note9 at KT. Different things may be offered by Samsung itself and the other carriers.
The phone will have a version with 8GB of RAM and 512GB of storage that will be exclusive to the Korean market. Elsewhere, expect 6GB of RAM and 128GB of internal space. The new S Pen with Bluetooth will be available everywhere, of course, as will be the big 4,000 mAh battery. In fact the cell's capacity, the ample internal storage, and quick unlocking speed are expected to be presented as the main unique selling points of the Note9 in marketing materials.
Source (in Korean)