The season for the slider smartphones begins with the launch of Xiaomi Mi Mix 3. The device will be unveiled today at an event in Beijing, China, taking place between the walls of the Forbidden City. We are already at the venue to learn everything about the Mi Mix 3, and here's how you can watch the event that starts at 2 PM local time or 8 AM CEST.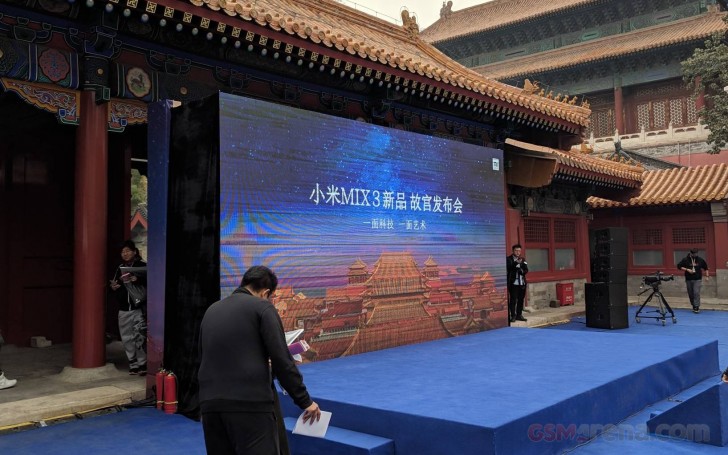 The new Xiaomi flagship will arrive with 5G capabilities and up to 10 GB RAM, the company confirmed. It will have a 24 MP AI front-facing camera, hidden behind the screen that can pop up with a simple slide. That allows the screen to reach massive amounts of screen-to-body ratio, with the actual percentage to be revealed later.
To watch the whole unveiling, follow the Source link below.