With all the updates coming out of Google IO, the search giant couldn't forget about Photos, one of its most successful services to date. Thus, it's received a couple of neat feature additions too.
First up, we have suggested actions. These will pop up while you're glancing at an image in the Photos app on your phone. They're powered by machine learning and include such options as brightening, sharing, rotating, or archiving a picture.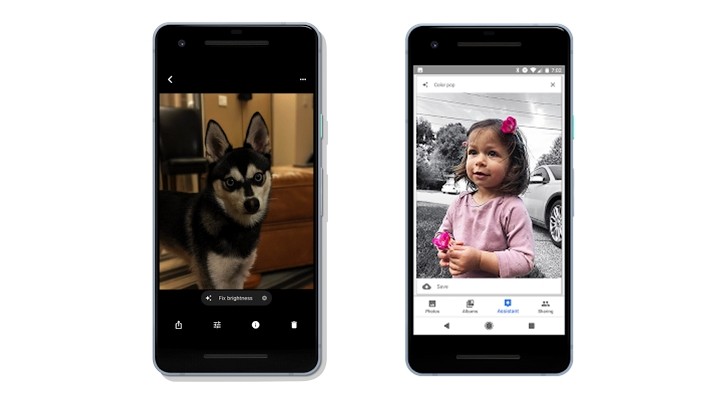 Which of them will show up on any given image depends on what Google's AI thinks you're most likely to want to do with each one. They will only be seen on relevant photos, so some of your snaps may not get any suggested actions whatsoever. If you see them, simply tap on any one to complete the action.
Starting today, you might also see a photo creation that "plays with pops of color". Essentially this takes pictures of people and makes the background black and white, while retaining color for the subject, including their clothing and whatever they may be holding. These AI-powered creations will live in the Assistant tab of Google Photos, and the company thinks you'll enjoy their added pop.
At some point in the future, you'll also be able to colorize black and white photos with just one tap. And in the coming months, more devices and apps will work with Google Photos thanks to a new partner program that gives developers the tools to support the service in their products.