Google has revealed latest platform distribution numbers for Android. The chart for May reveals a 5.7% market share for Oreo. That's up from the 4.6% figure that was revealed last month.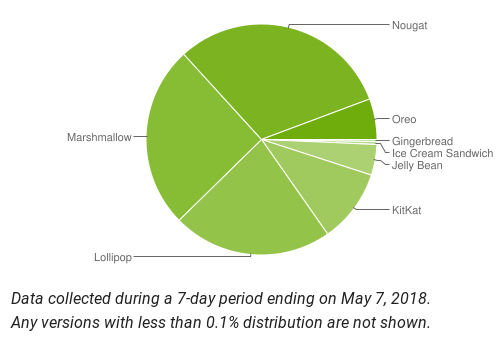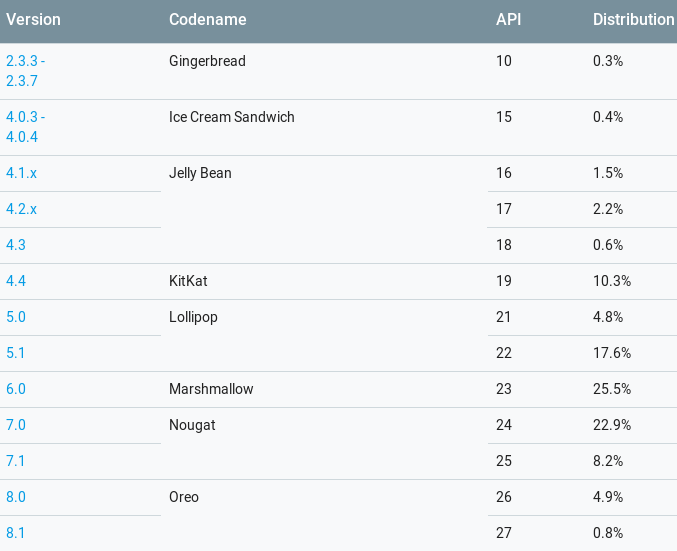 Share for Nougat now stands at 31.1%, which is slightly more than its April market share of 30.8%.

Among older Android versions, while Marshmallow, Lollipop, KitKat, and Jelly Bean all saw a drop in their share, Ice Cream Sandwich and Gingerbread remained unchanged.