This past weekend, while info about BlackBerry Key2 June 7 unveiling was grabbing all the headlines, another BlackBerry smartphone quietly appeared in a benchmark listing.
Dubbed BBG100-1, the device was spotted on Geekbench, with the listing revealing it's powered by Snapdragon 625 SoC.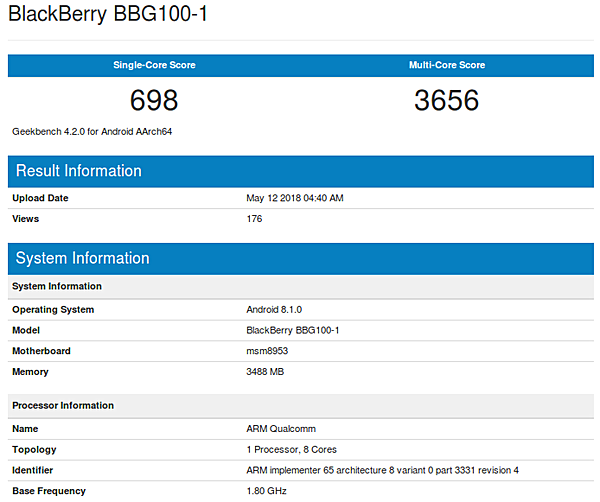 Other key specs revealed by the listing include Android 8.1 Oreo OS and 4GB RAM.
While some reports say it could be the second keyboard-featuring BlackBerry device that's expected to arrive sometime this year, others note the handset could well be a Lite version of the Key2.
Other BBG100-1 specs, as well as information on its availability and pricing, isn't available at the moment.