The OnePlus 6 sales have begun – the doors of the online store just opened in the US and Canada while stores to the East have been selling the new flagship for several hours now.
In the US, the phones are available to ship out immediately, in Canada they will need 2 days to do so. This is for the two Black models, the Silk White limited edition will be available in a couple of weeks.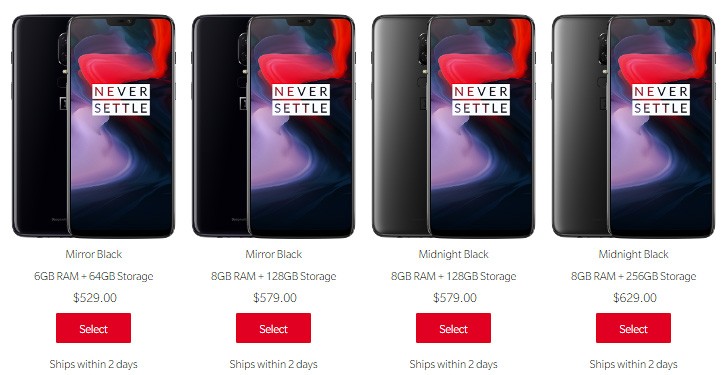 Do keep in mind that the supported LTE bands mean that the OnePlus 6 will work on AT&T, T-Mobile and US Cellular, but not Verizon or Sprint. In Canada, it will work on Bell, Rogers and Telus. You can hit the "Check carrier compatibility" link to check the country you're interested in.