We wonder what's left for Xiaomi to announce on May 31 after all these leaked images, video and rumors about the upcoming anniversary Mi 8 flagship. Especially now that photos of the retail box have surfaced online.
The box doesn't disclose too much, but it confirms some of the rumored hardware. The usual Qualcomm Snapdragon 845 SoC is on board paired with 6GB of RAM and 64GB of internal storage (a 128GB version was also mentioned previously). Another highlighted feature on the box is the GPS, which is set to be a dual-GPS module – apparently a big deal as it's also on the leaked poster below. We don't know why two GPS modules would be better than one but we'll find out soon enough.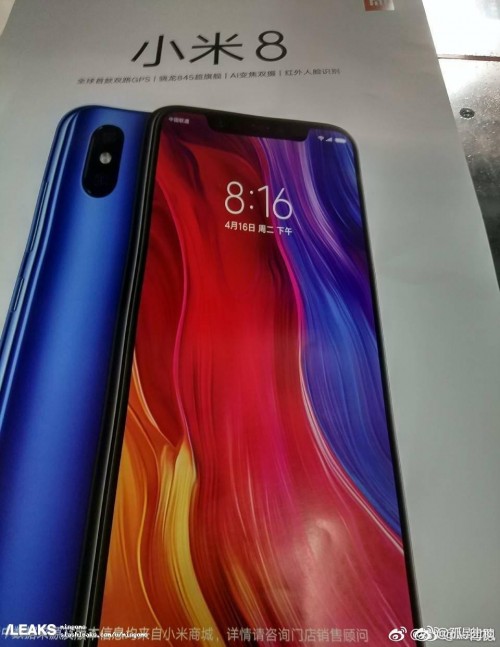 Looking at the box, we also see a clear confirmation of the dual-camera setup on the back with one of the sensors rated at 20MP, which once again is in line with the previous rumors. Moreover, the box reads that it contains USB Type-C cable – of course, it does – and a "USB-C to Audio" dongle. The latter hints at a missing 3.5mm audio jack, which also shouldn't come as a surprise because the previous Mi 6 flagship didn't have the good old auxiliary port.
Going further, the M1803E1A model number gets confirmed from the earlier 3C certification report and we just hope the rumored in-display fingerprint sensor and the 3D face recognition will make an appearance. They will definitely be the standout features of the Mi 8.