The HTC U12+ is barely out the gate and it already scored its first victory – DxO put it in 2nd place, right behind the Huawei P20 Pro. Those are some serious camera chops.
Looking at the U12+ spec sheet and after our brief first person encounter with the phone, there's barely anything to complain about – besides launching this late in the game and the lack of a 3.5 mm headphone jack (an adapter is supplied in the box, though).

The lateness is not so much an issues in itself, but it gave other flagships time to undergo a price adjustments. The P20 Pro, for example, started at €900, but is now closer to €700.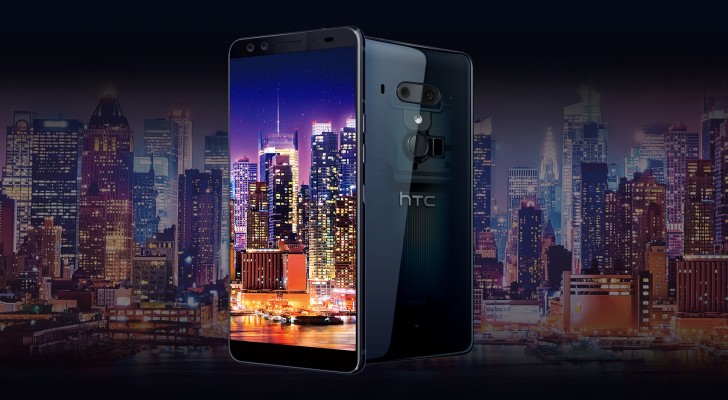 At €800, the U12+ has to justify the extra cost, so allow us to give it a shot. The video camera offers 2160p at 60 fps capture as well as 1080p @ 240 fps, two modes not available on the Huawei. And then there's the dual selfie cam on the front (the notch of the P20 Pro doesn't have enough room for two cameras).
The Snapdragon 845 chipset is also faster than the Kirin chipset in both CPU and GPU performance. And while the base storage is 64 GB, not 128 GB, there's a microSD slot for future expansion.
HTC went against the tide and skipped on the notched screen. The screen itself is a 6" Super LCD6 panel with QHD+ resolution and 18:9 aspect ratio. And it supports HDR10 along with DCI-P3 for image quality becoming of a flagship.
The U11+ battery endurance was merely okay and it had a 3,930 mAh battery. The U12+ has less than that, 3,500 mAh, so HTC is banking on significant improvements in efficiency from the new chipset and screen.
Do you think that the U12+ is the winner that HTC needs? Or has it come too late to save the company? In more simple terms would you spend your hard earned cash on one?
Would you buy an HTC U12+?