The Xiaomi Mi 8 is at it again – this time images showing off a glass protector give us a clear look at the design. The protector has to work around the notch at the top of the screen and the 2.5D bevel around the perimeter of the screen. This bevel flows into the rounded metal sides of the phone.
Unfortunately, the images do not give us much more. From what we could glean of the text, it describes the tough glass that it's made of and mentions that it has oleophobic coating.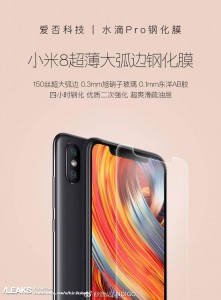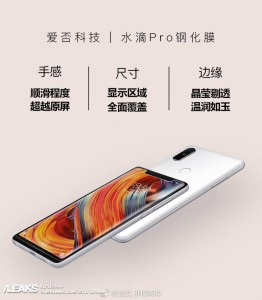 Xiaomi Mi 8 design revealed by promo images for a screen protector
If you look at the second image, you'll see there's no 3.5 mm audio jack on the bottom. There might be one on top, but leaks so far point to "no". Additionally we know there will be a Snapdragon 845 chipset, 6 GB of RAM and up to 128 GB storage, and of course, a dual camera.