A nice Samsung Galaxy Note8 deal is currently available in the US. T-Mobile has the device listed for $720, down $230 from its usual asking price.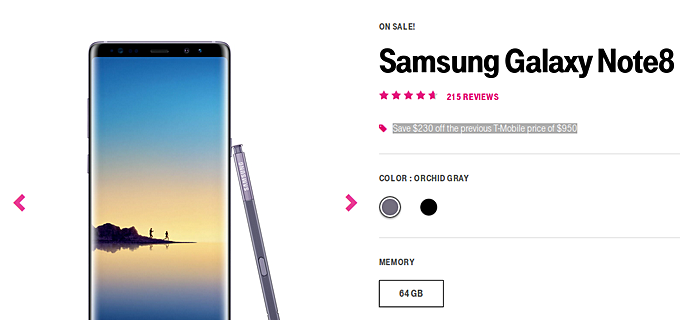 You can pay in full, or choose the monthly payments route of $30/month for 24 months. A
Available color options include black and gray. Storage capacity of the model on offer is 64GB. While T-Mobile's website doesn't say when the promo ends, Samsung's official website reveals it's a limited time deal.

For more info, head to the Source link below.