At this point most of the details regarding the Google Pixel 3 and Pixel 3 XL have been revealed through the plethora of leaks, but today we have some new information to share.
The screen sizes, screen resolution and the colors of the phones have bee detailed in a pair of leaked official-looking pamphlets. The Pixel 3 and Pixel 3 XL will both have 1080p screens, 5.5-inch and 6.3-inch respectively, and will come in three colors – Clearly White, Just Black and Not Pink.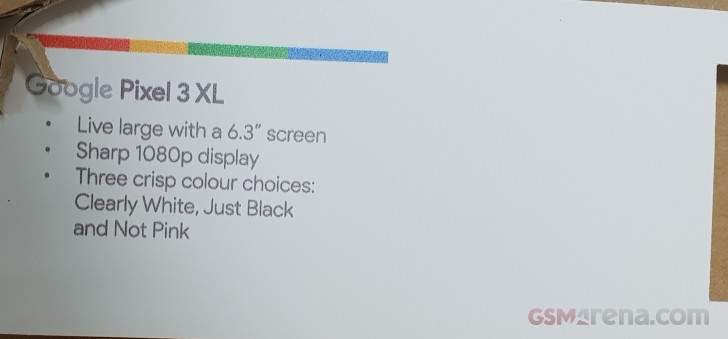 We cannot verify if the information is correct but Google will clear it all up tomorrow at the official launch event.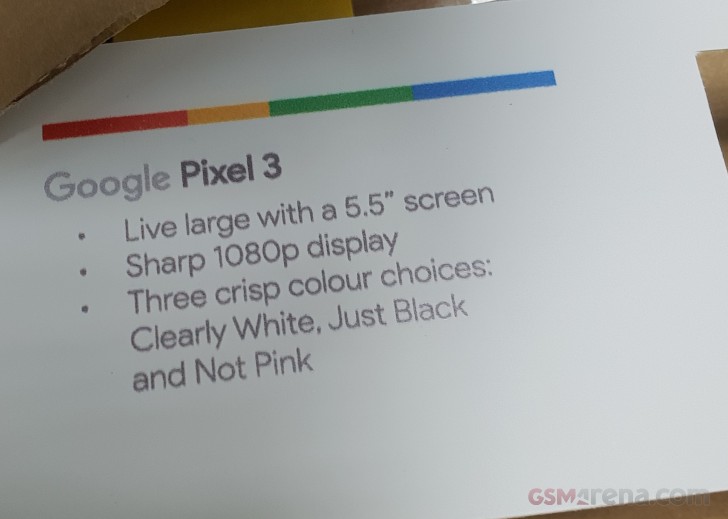 If the purported 1080p resolution proves genuine it will mean that the Pixel 3 XL will have a lower resolution than its two predecessors – the Pixel XL and Pixel 2 XL.
This could point to Google moving to a different AMOLED panel than LG's P-OLED, perhaps a similar one to the Samsung-made Optic AMOLED found in the OnePlus 6.
Stay tuned here tomorrow to get the latest on the new Pixel devices.