After finally announcing the release date of its upcoming flagship, OnePlus revealed that it will hold an event in China as well. It will be held a few days after the main one happening in New Delhi and New York – November 5.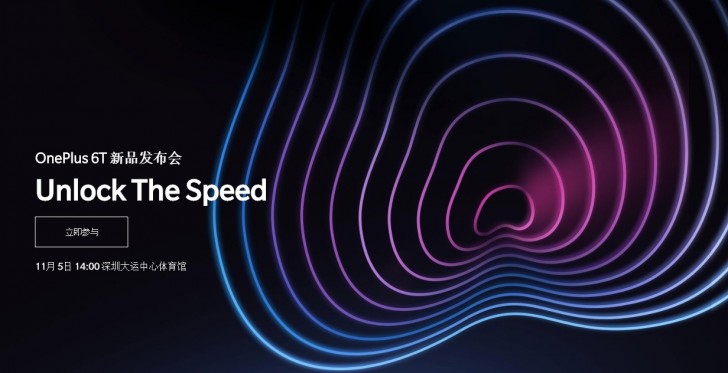 The Chinese OnePlus page greets you with the new slogan "Unlock The Speed" teasing the under-display fingerprint and announcing the arrival of the new OnePlus 6T on November 5 in Shenzhen at 14:00 local time.

By that time, we will probably know almost everything about the phone but since the Chinese version of the phone comes with a different software suitable for the local market – HydrogenOS – we expect it to have slightly different features.